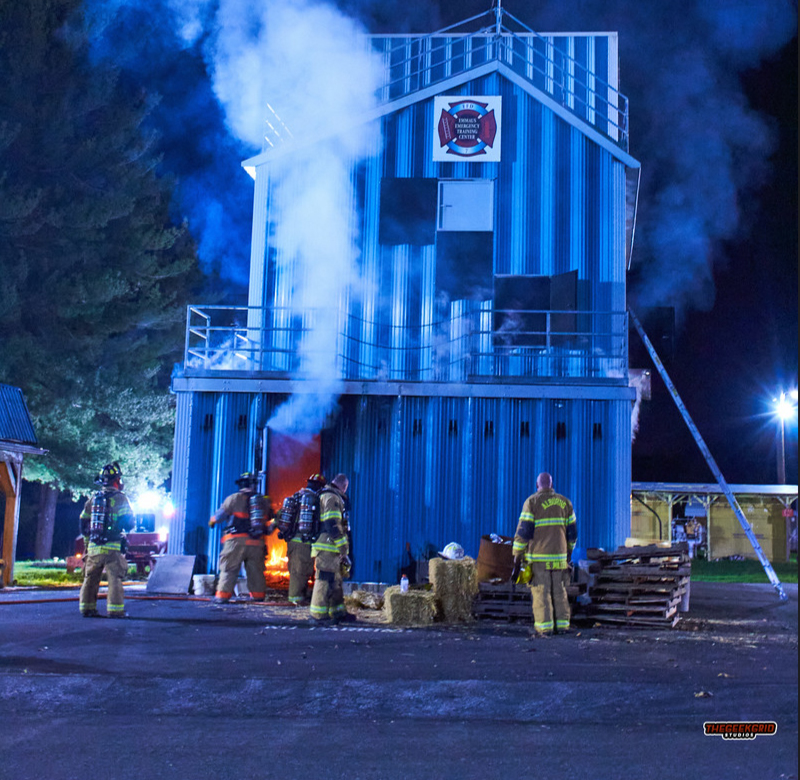 This past week we practiced fire suppression, search & rescue, and all the skills in between for fighting a dwelling fire.
Our members spend hundreds to thousands of hours every year running fire/rescue calls, making sure our stations/equipment are always at the ready, participating in public education, and most importantly, TRAINING.
Training is an essential part of ensuring our fire department can continue to deliver safe and professional services every time we are called upon. Training sharpens our skills and allows us to learn new methods to accomplish our tasks. Beyond skills, training gives us the opportunity to build trust in each other. Trust and teamwork enables us to focus on the task at hand, avoiding chaos and confusion during real scenarios.
If picking up some new skills, being a part of a team, and helping your community sounds like something you want to be a part of, contact us to learn more about joining one of our three fire stations in Alburtis and Lower Macungie. Volunteer – Lower Macungie Fire Department
To view photos from our last training please CLICK HERE